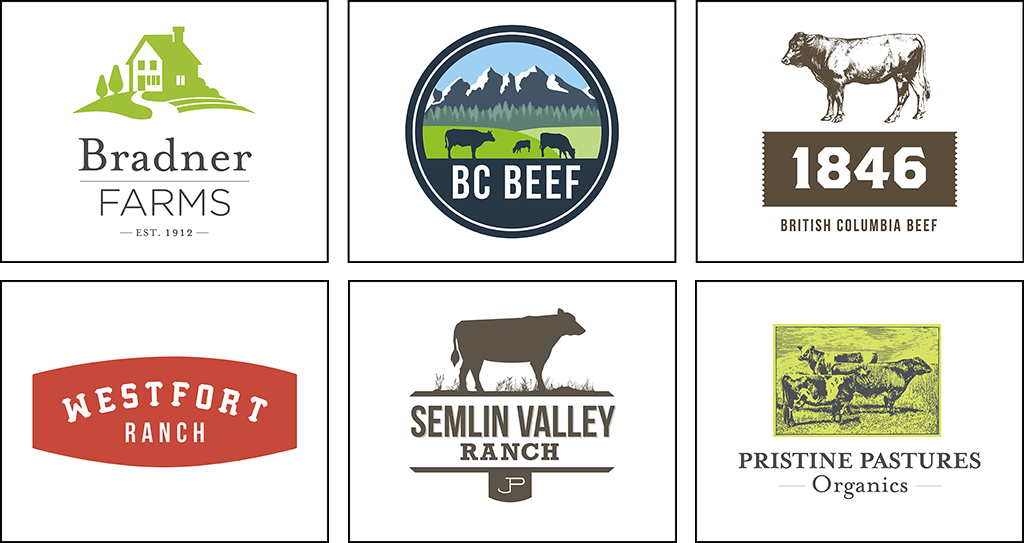 More than a logo, your brand should reflect your product and your company.
Bradner Farms wanted their brand to communicate their long-standing tradition of farming in the community. The graphic icon of the original farmhouse along with the year established tells that story in an illustration.
Beef raised in BC is associated with the clean air, fresh water and lush pastures of the province. The BC Beef brand mark features cattle against a backdrop of beautiful blue BC mountains and green pastures.
1846 is the name of a line of beef raised in BC. The name comes from the history of the area, where ranching first began in the year 1846. The brand mark features an illustration of Angus cattle (specific to the brand) and the overall look and feel is "old-timey" relating it back to the 1846 year.